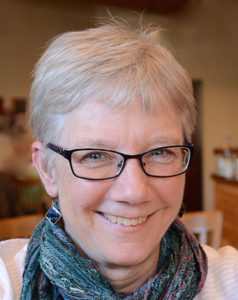 Lori Sours, Ph.D.
Outcomes and Assessment Strategist, Rogue Community College
Consultant, The Learning Organization
Instructional Guide, White Water Institute
After earning a Ph.D. in linguistics from UMass-Amherst, Lori Sours embarked on a teaching career that has included university, business, and community settings. She has served on the faculty of Rogue Community College since 1998. In addition to classroom teaching and instructional leadership, Sours has played an active role in college-wide accreditation, strategic planning, curriculum, and college effectiveness initiatives. As a learning guide at the White Water Institute, she has worked with college leadership teams from across North America.  Currently the Outcomes and Assessment Strategist at Rogue, she guides faculty in outcome-based curriculum development and leads the college in building a sustainable system of learning outcomes and assessment based on the model presented in The OUTCOME Primers Series 2.0. She lives and works in Southern Oregon.